Here is a limited period giveaway from the developers of Asphalt themselves, which lets youdownload Asphalt 6 Adrenaline for iPhone and iPad for free.
Asphalt 6 Adrenaline costs $4.99 for iPhone and $6.99 for iPad, but this limited period giveaway lets you download the same for free. All you need to visit the iTunes and get it downloaded before you are late.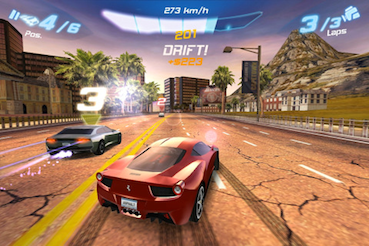 You can directly go it the iTunes page for Asphalt 6 Adrenaline from here. Below are some of the features of this mind blasting 3D racing game:
It features Audi RS 3 Sportback in addition to other bikes and cars from the makers like Ferrari, Lamborghini, Aston Martin, Ducat
12 incredible racing tracks
Supports online and multiplayer gaming
Lets you customize your vehicle
In my opinion, Asphalt 6 Adrenaline is the best racing game ever made for mobile platforms. And if you have an iPhone or iPad, you are fortunate that you can download Asphalt 6 Adrenaline for free.
Via [ Here ]